Overview
This page details the permissions we request in the Macquarie Lens tool and how you can revoke these permissions at any time.
Permissions We Request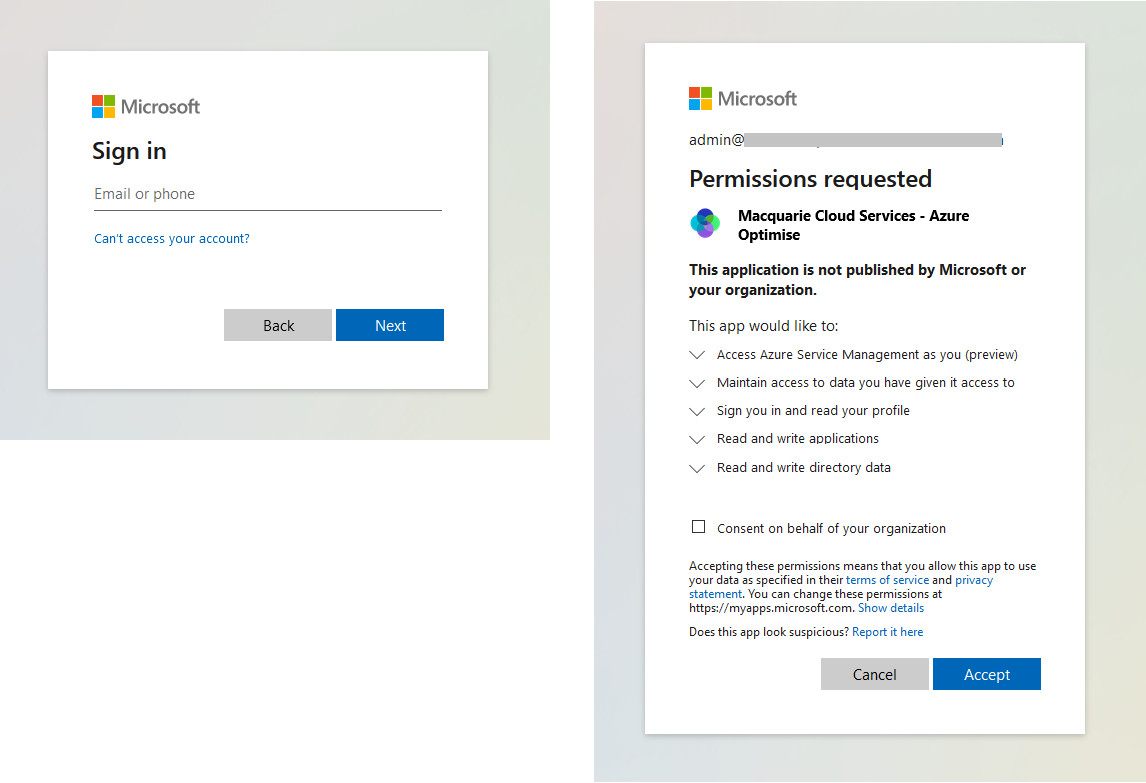 To use our Macquarie Lens tool, you need to be a global admin of the Azure Active Directory associated with the Azure Subscriptions and Reservations you wish to optimise. When you first sign in to Macquarie Lens, we'll request some permissions from you. This section describes the user-level permissions we request and why.
Revoking Access
Revoking access to our application is relatively straightforward as long as you are a global admin of your Azure Active Directory tenancy.
When you onboard to the Macquarie Cloud Services - Lens tool, we leverage your user permissions to add our Service Principal and selected guest users to your nominated Azure Subscriptions and Reservations.
By following these steps, you'll clean up any permissions Macquarie Cloud Services have configured for your Microsoft tenancy.
Get in touch.
Need more help or have more questions?
Thanks for your enquiry.
Thank you for your note. One of our Azure consultants will be in touch with you shortly.