Hybrid Cloud Drives Digital Transformation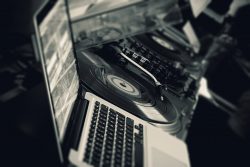 According to a study by Gartner, the number one business priority for CEOs this year is growth. This is up from 42% last year. Coming in a close second is technology. For many CEOs, these two goals go hand in hand. CEOs are looking for areas to enable growth and initiating digital transformation within their organisation is a great first step. Digital transformation was out of reach for many CEOs a few years ago. Today the power of the hybrid cloud makes it possible.
For many, the digital transformation equals hybrid cloud.
Why is the cloud driving digital transformation?

The cloud is about transforming, via agile, scalable, on-demand delivery of IT solutions in neat little packages. It's less about the technology itself (although that's stellar) and more about the mindset and philosophy behind it.
A fundamental shift is taking place. CEOs are adopting hybrid cloud to quickly save on costs and enable innovation. The cloud brings a dynamism that traditional IT infrastructure does not. It isd is more than a place to store data or run workloads, but a catalyst for speed to market.
Hybrid cloud opens new opportunities that were previously either hard to achieve or impossible. The cloud can bring new customers, new services or products, better insights into data, faster development periods, more flexible business models, and more.

Not all clouds are the same.

Whether public or private arguments for one over the other all end in the same place. If you want the full capabilities of the cloud, choose both: a hybrid solution for a multi-faceted problem.
The push for utility and efficiency often comes at great expense. The cloud however, brings greater functionality and performance to legacy systems while reducing costs.
Hybrid cloud could be defined by one word: 'flexibility'. It offers the scalability of the public cloud as well as the security and performance of a private cloud.
This often comes with a much lower price tag. The total cost of ownership is lower than any one solution alone. You can buy and build exactly what you need. Yet, one of the keys to a powerful hybrid cloud is integration. If every cloud and legacy system works in isolation, you create data silos.

Digital transformation is working.

CEOs that have begun the hybrid cloud journey have already reaped rewards. 56% of CEOs surveyed said that digital improvements have already yielded profits. But, for many CEOs, it's hard to tell if the digital transformation is working. Setting criteria to measure success can be unnatural outside of a profit mindset. This is where the CIO can step in and help underline the benefits of a hybrid cloud for the CEO. Asking questions like, "How do we want to define 'digital'? What changes are we hoping to see? What KPIs should we measure?" will go a long way in measuring success.
Ask any CEO and they'll tell you that competition demands innovation. Organisations that endure have innovation built into the fabric of their business philosophy. The world is moving toward digitisation. Sedentary organisations will soon find themselves irrelevant. All hope is not lost though, if a 96-year old company can find success through digital transformation, any organisation can.
Innovating faster than competitors is the only way to stay ahead. The hybrid cloud is the only IT strategy that can bring rapid innovation to the table.
In a rapidly changing world, staying relevant is constant effort. Let us help. We offer hybrid cloud options built for our clients' needs. No two clouds are alike. Contact us today.