HostingAdvice Developers' Choice Endorsement.
Macquarie Cloud Services has earned HostingAdvice's Developers' Choice endorsement for its approach to helping organisations navigate their journeys through digital transformation.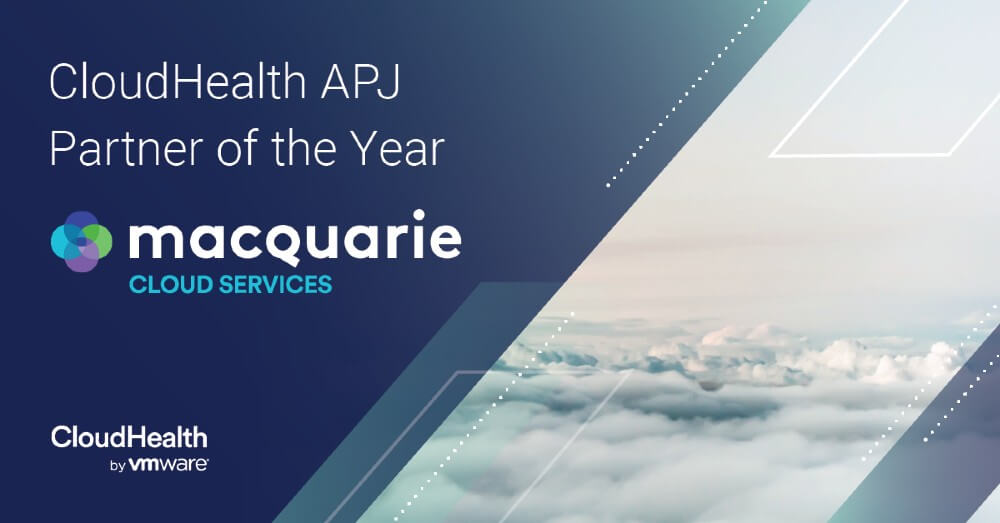 CloudHealth APJ Partner of the Year.
Macquarie Cloud Services has been selected as one of ten CloudHealth by VMware Partner of the Year award winners, which were recently recognised during the 2021 CloudLIVE Solution Provider Virtual Summit.
Managed Services Innovation of the Year - Azure Managed.
Organised by Telecoms.com, the Global Telecoms Awards (GLOTEL AWARDS) recognize innovation and excellence from any company involved in advancing and transforming today's telecoms industry.
Preferred Solution Provider in the Azure Marketplace.
Learn more about our 18 year-long strategic relationship with Microsoft and our award-winning Azure practice here
RedHat ANZ Managed Services Partner of the Year.
This award honours our exceptional customer satisfaction for cloud infrastructure solutions as well as our leading market position in building, deploying and managing cloud services and solutions.
Dell Technologies President's Circle Award.
Listed as 1 of 7 leading partners, our long standing relationship continues to flourish with Dell Technologies as we joined their 'President's Circle' in 2020. This elite designation recognises the champions of champions; the top partners who delivered outstanding results last fiscal year.
#2 Best Places to Work in Australia.
A tremendous testament to our team culture, employee empowerment, and the ability to make a difference.
To speak with the team that keeps delivering award winning solutions.