4 Questions to Ask Yourself When Choosing a Dedicated Server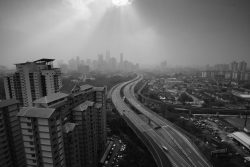 Dedicated servers are the backbone of many organisations. Dedicated servers are what makes the magic possible.
Oftentimes, it can be easy to fall into a rut of choosing the cheapest option. It some ways it seems to make good business sense – you're keeping your bottom line from blowing up. But when you're choosing a dedicated server, price cannot be the only consideration.
Dedicated servers are not a one-size-fits-all solution. If you pick a server based on price, you might find you end up with a solution that's itchy and pinches in all the wrong places. Here are four questions to ask yourself to narrow down your choices.
What are your performance requirements?
Performance is the number one reason organisations choose dedicated servers. You will want to make sure that you choose a server that will meet your needs. But you have a great opportunity, because you have a virtual endless array of ways to customise. Ask yourself questions like, "What performance standards do you need? How many users will your system need to support?"
Areas to consider include:
The CPU is the brain of your server. You can generally choose the number of processors and cores within your server. You'll want to look to your system administrator to get an idea for what you should be looking for here.
Once you have determined your CPU needs, the next consideration is RAM. RAM determines how many requests a server can process at once. Simple, it's the multitasking capability of your server.
While there are no hard and fast rules about RAM, you'll likely want to opt for a gigabyte or more. Choosing a server that allows you to add more RAM is also a good choice if down the road you find the system lagging.
How much RAM you will need will depend on a few factors like traffic levels, control panels, content management systems, databases, and the number of applications you need to run. 
The hard drive is your server's memory. There are two basic choices: standard hard drives and solid state drives (SSD). SSDs are often preferred because they offer a speed boost and have no moving parts like SATA with spinning platters. This is great when you're looking to amp up the performance of your server as much as possible. 
As far as how much storage space you need, it'll depend on what you need to put on your server. If you're running a website, it might be less than you think. On the other hand, if you'll be hosting all the company emails and data, it's easy to start chewing up that space.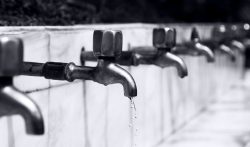 What are your bandwidth requirements?
Bandwidth refers to the volume of information that your server can send over a period of time. Higher bandwidths allow you to send and download data-heavy files faster. Think of bandwidth as a pipe and information as water. The bigger the pipe, the more information you can pump out (or in) in the same amount of time.
Your bandwidth requirements, once again, will come down to your needs. Are you sending a lot of multimedia files back and forth? Or checking email and simple web pages? This will determine how much bandwidth you need to stop bottlenecks in your system.
If you're using your dedicated server for mission-critical applications and storage, you will likely need a high bandwidth to keep up. This is something your system admin can help you determine.
Do you have security concerns?
Dedicated servers are still the safest hosting option on the market.
If you need to meet compliance regulations, a dedicated server is where it's at. If you are processing sensitive or confidential information, you'll want to make sure that data is safe and secure.
Here are some security steps to consider:
Firewalls
Protection against Distributed Denial of Service (DDoS) attacks
Setting up a virtual private network (VPN)
Scanning software to dedicated malware.
Do you want help?
It is possible to go it alone, but do you want to? Dedicated servers are generally offered in two ways: managed and unmanaged. Unmanaged means that you'll do the work yourself. Which might be right up your alley if you already have a robust IT team.
But you might find yourself wanting to outsource the maintenance work. Dedicated hosting providers can be helpful partners. Not only do they take the strain off of your IT team, but they're also a knowledge base. Your hosting provider can be invaluable for advice and guidance.
When choosing a dedicated hosting provider, you'll want to consider customer service and reputation. There is no point in choosing a company that do not offer 24/7/366 help. When something goes wrong, there's no guarantee it'll be within office hours. You'll want to make sure your provider can jump to the rescue at any time.
A hosting provider that's dedicated to you.
Also because you'll be trusting the core of your business to someone else, you'll want to make sure that they've been around with a good track record for a while. The last thing you want is for your hosting provider to go under and leave you in a bad position.
If you're ready to empower your organisation with a customised dedicated server, consider Macquarie Cloud Services. Whatever you need, we can build it. Contact us today to find out more.