Foundational Considerations for Securing Your Azure Environment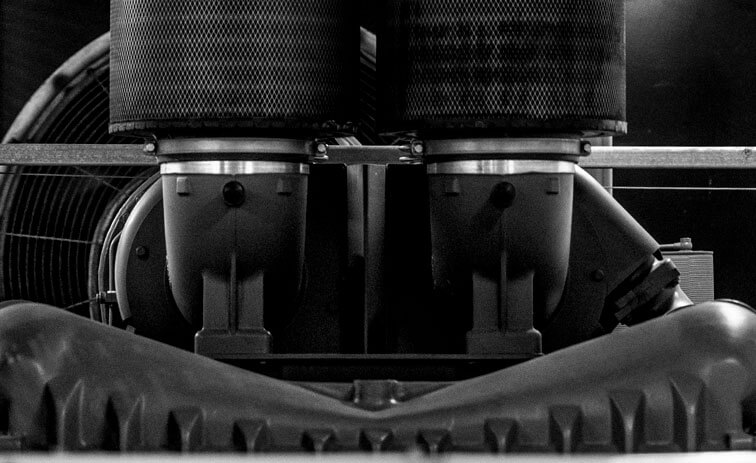 How to secure your Microsoft Azure environment
At Macquarie Cloud Services, our appreciation for Microsoft Azure runs deep, driven by a multitude of compelling factors. Its capabilities provide a seamless and cost-effective pathway to the cloud, boasting nearly limitless scalability and unwaveringly reliable performance. In the realm of security, Microsoft's ecosystem stands as a robust guardian, fortified by an array of built-in tools designed to safeguard your Azure workloads.
Nonetheless, with the burgeoning landscape of cybersecurity threats, vigilance remains paramount. In this article, we delve into the steps required to establish a truly secure Azure environment. This endeavour necessitates not only harnessing the full potential of the built-in tools but also maintaining a conscientious approach during the design of your landing zone.
Furthermore, you must consider the ongoing management of your Azure cloud, including strategies for monitoring and fortifying its security.
A bit about the Azure Well-Architected Framework (and why it matters).
Before we delve into our guide on enhancing the security of Azure environments, it's crucial to understand the Microsoft Azure Well-Architected Framework. This framework comprises a set of guiding principles that can elevate the quality of your workloads. It revolves around five essential pillars: reliability, security, cost optimisation, operational excellence, and performance efficiency.
It's imperative that every action you undertake within your Azure environment aligns with this framework. Why? Because it represents the industry's best practices, and Microsoft continuously strives to maintain its relevance.
Securing an Azure environment presents a challenge in translating the five pillars of the framework into the appropriate operational context for each unique organisation. In essence, the framework provides guidelines and guardrails, not rigid mandates.
Achieving this alignment demands time, expertise, and dedicated resources. Therefore, we strongly recommend engaging a proficient partner to assist in the setup, management, and fortification of your environment.
Now, Let's now delve into the practical approach: Prioritising the below relatively straightforward concepts can bolster the security of your Azure environment
Note: I refer to them as 'relatively straightforward' because the process can be streamlined when you have the expertise, the right personnel, tools, and procedures at your disposal. However, lacking any of these elements can make it a considerably complex endeavour.
1. Find out what you already have. 
The initial step in building a secure and well-architected Azure environment involves gaining a comprehensive understanding of your current setup. Without a holistic perspective of your environment, it's challenging to determine who and what you need to safeguard, let alone how to go about it.
This stage also presents an excellent opportunity to engage in discussions regarding your existing security investments, whether they're from Microsoft or other sources. We often encounter clients who grapple with the task of streamlining their tools and technology as they transition to a secure Azure cloud environment.
You don't necessarily have to discard all your non-Microsoft security tools when you establish your presence in Azure. Still, it's essential to assess the value they provide and consider whether it's prudent to embrace more Azure-native security tools and procedures.
2. Build a well-architected landing zone. 
This serves as your foundation for achieving scalable and secure growth, making it of paramount importance to get it right.
Your landing zone should adhere to fundamental design principles that align with the Well-Architected Framework. From a security standpoint, this entails incorporating security considerations across the entire lifecycle of each application, spanning design, implementation, deployment, and ongoing operations.
At Macquarie Cloud Services, our initial focus is on privileged identity and access management, ensuring that users are granted access solely based on their needs and precisely when they require it. This necessitates continuous oversight and vigilance.
While landing zones can and should be tailored to your organisational context, they should still draw upon guiding principles and industry-specific best practices. Utilising these resources is essential for crafting an effective landing zone.
Another critical facet of landing zone development involves ensuring that each workload finds its optimal placement. Occasionally, retaining certain investments outside of Azure may be the right choice, provided that the management of your environment maintains seamless integration.
Without a well-integrated landing zone, you may encounter challenges when expanding your operations both vertically and horizontally.
3. Be holistic in your approach to maintenance. 
Establishing a flexible and resilient landing zone is one aspect of the equation. Scaling it up and sustaining optimal performance on a daily basis is another challenge altogether. What you require is continual insight into all activities throughout your environment, alongside a responsive team ready to address any issues before they escalate into full-blown incidents.
In this realm, tools like Azure Sentinel, Azure Monitor, Defender for Cloud, and Log Analytics prove to be invaluable.
For most organisations, the preferred scenario involves engaging a single partner to oversee environment management, real-time monitoring, and on-demand defence. To accomplish this effectively, such a partner should possess a deep understanding of your business, particularly in distinguishing what's typical behaviour from what's not. Additionally, proficiency in governance, policy enforcement, and cost optimization is advantageous, as surprises on the monthly Azure bill are seldom well-received.
Already on Azure and looking to get more secure?
Seeking ways to enhance the security of your Azure environment? As detailed earlier, the initial step involves assessing your current setup. We are here to assist you with that process. Check out Macquarie Lens, a tool that unlocks valuable insights into your Azure environment, provided by one of our principal consultants.
This service is offered entirely free of charge. Macquarie Lens is here to support your journey toward a more secure Microsoft Azure environment.
Macquarie Cloud Services takes pride in its status as an Azure Expert Managed Service Provider (AEMSP), an honour we've earned through rigorous independent evaluations.
Ready to fortify your Azure environment? Contact us today at 1800 004 943 or drop us an email at enquiries@macquariecloudservices.com to explore how we can assist you in securing your Azure environment.