Keys to Successfully Undertake a Hybrid Cloud Migration

In IT today, all signs are pointing in one direction: to the cloud.
By 2020, nearly 70% of all enterprise IT spending across the globe will be for cloud-based offerings1. In Australia, a hybrid IT strategy—incorporating a mix of on-premise and colocated data centres with private and public cloud services— is emerging as the dominant model for IT transformation and modernisation.
Nearly 50% of Australian IT decision-makers at midsize and large companies are prioritising hybrid cloud over the public or private cloud, according to a survey conducted by Microsoft2. These IT leaders are not planning to increase investments in private- or public- only solutions, thereby reinforcing the demand for a more integrated hybrid approach.
Migrating to the cloud can be a blessing. With a successful migration, organisations can reduce costs, improve productivity, accelerate time to market and enable a tighter alignment of IT with business goals. In addition, contrary to prevailing wisdom, migrating to a hybrid model can strengthen security and regulatory compliance capabilities.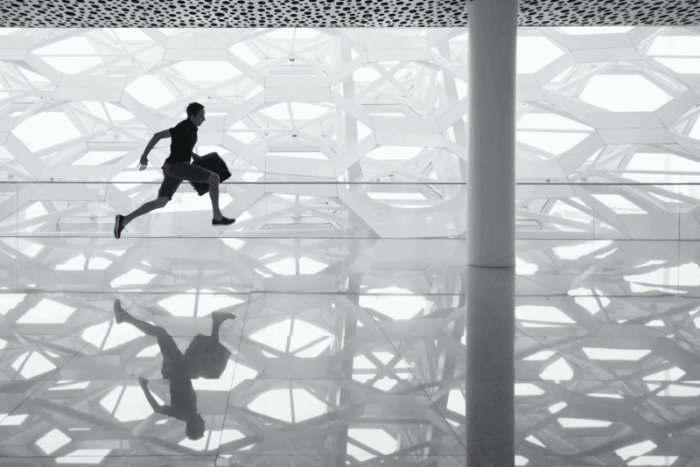 But migrating to the hybrid cloud can be a curse.
Many companies have tried a go-it-alone strategy and learned the hard way that moving to the cloud can be a complicated, bet-your-business-type proposition.
While some public cloud providers would have you believe it's as easy as purchasing storage or services on a credit card, the reality is far more complex. The risks of making mistakes are far more real, insidious and potentially damaging than IT or business leaders may realise—potentially resulting in skyrocketing costs, poor application performance, increased downtime, product delays and undetected security gaps, among others.
To minimise the risks, seek help.
Today's reality is that most organisations don't have the personnel, expertise or experience to navigate the cloud journey on their own. They need help:
Deciding which workloads and applications to put in the cloud—and when.
Figuring out if a private, public or hybrid cloud model makes sense— and for which workloads.
Planning, costing, architecting, scaling and securing the cloud environment.
Choosing from among a plethora of cloud service options:

Platform as a service (PaaS),
Infrastructure as a service (IaaS),
Software as a service (SaaS),
Disaster recovery as a service (DRaaS),
Managed Hosting,
Data Centre Extension,
Dedicated Servers,
Virtual Data Centres, and more.
What to do?
Fortunately, there is a way to sort through the confusion and maximise cloud benefits while minimising risks. For organisations of all sizes, the answer is to work with a knowledgeable and experienced managed cloud services provider. The right services provider can guide your organisation each step of the way and tell you the plain truth about what the cloud can —and most importantly can't—do for you.
You can collaborate with the provider to build a plan that will inform:
Which workloads and applications to put into the cloud;
How to:

Manage costs;
Roll out new services;
Manage security and compliance;
Make the most of your existing resources (both personnel and infrastructure);
Address all of the other issues involved in ensuring a successful migration to the cloud.
What will you find in this Hybrid Cloud Migration White Paper?
This e-book is designed to help IT and business leaders understand the exciting opportunities enabled by a successful migration to the cloud, particularly the hybrid cloud. We discuss the value hybrid cloud can bring to your business, and the potential pitfalls involved in making the migration.
We also answer questions you may have about cloud deployment models, costs, personnel, manageability, security and reliability.
Finally, we examine the benefits of working with a managed cloud services provider and explore the key characteristics and capabilities to look for in a partner.

1. "IDC Sees the Dawn of the DX Economy and the Rise of the Digital-Native Enterprise," IDC, Nov. 1, 2016
2. "Microsoft Survey: IT Leaders in Australia are Prioritising Hybrid Cloud to Transform IT," Microsoft, Nov. 10, 2016