What is the role of Security Operations Centres (SOCs) in cyber security?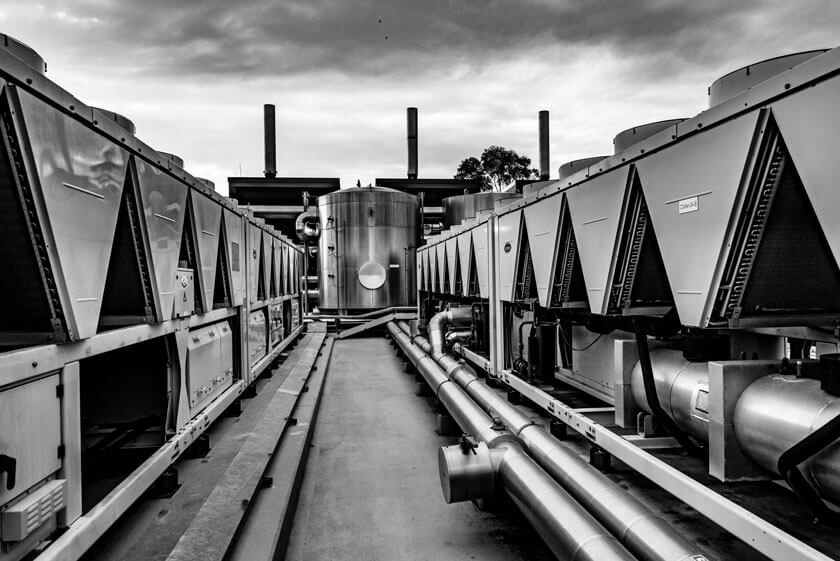 The cyber landscape has become a noisy place and is at the forefront of news. Every week we hear about a new major cyber-attack or security threat to citizen data. And those are just the ones that are visible.
Meanwhile, millions of cyber events are happening behind the scenes for most organisations every day. Some are large and significant. Some are tiny and insignificant. Many are somewhere in between. It's a lot of data to turn into meaningful information, and action.
For many in-house IT teams, it's inconceivable that you would have the time and resources to spend on identifying, tracking and researching the various threats in your environment. It's a job that requires 24/7/365 attention. Hackers do not work regular business hours, so your defences need to match their schedules.
Little wonder then that Security Operations Centres (SOCs) are quickly becoming an essential component of many cyber security strategies. The market for strategic SOC partners has been steadily growing since 2020, and it's a trend that is expected to continue.
The role of SOCs v NOCs and HOCs.
In simple terms, a SOC is a centralised, round-the-clock operation that will take care of cyber threat detection, incident response and continuous monitoring of the environment on your behalf. We like to think of it as helping make sense of all the cyber noise, so you don't have to.
Most of us are familiar with Network Operations Centres (NOCs), also sometimes known as Hosting Operations Centres (HOCs). Don't let the rhyming acronyms confuse you – they're not all interchangeable.
NOCs and HOCs are primarily responsible for managing the physical components of your IT infrastructure. Ideally, your SOC and your NOC (or HOC) will be working hand-in-glove to provide you with an overall network that runs smoothly and efficiently and is safe and secure.
How does a SOC make sense of the cyber security noise?
Great question. In years gone by, cyber security was almost always a discussion about technology. That is, the products or packages you could purchase to ward off cyber-attacks.
In 2023, cyber security is no longer a discussion that's primarily about software and technology. You also need the right combination of people and processes. Without all three, your defences will have holes in them almost as soon as you set them up – simply because the landscape is evolving continuously. The right people and processes will bring the technology along on the journey.
It's the job of technology (known as security information and event management (SIEM) software) to correlate billions of events in the environment and crunch them all into a central location to identify incidents based on predefined rules. Microsoft Sentinel is probably the best-known SIEM solution on the market. We love it because it's cloud native and uses AI to analyse the large volumes of data that flow through our SOC.
Meanwhile, it's the role of humans to apply logic and intelligence to make sense of the context and complexities of these events and apply the right processes to manage (or avert) them. It's not an easy job, which is why it requires a fully staffed team of dedicated professionals.
Do SOCs have a role to play in your cyber security strategy?
Whether you're a top-tier global tech giant or a smaller operation based in Australia, you're going to need a SOC embedded in your operations in some form – if you don't have one already.
If you're thinking about a SOC in-house, consider the following:
How much is the initial CAPEX investment to set up the technology and infrastructure?
What about the ongoing OPEX investment in the right skills and people to keep your SOC running smoothly?
Whatever that looks like for you, it isn't going to be a small or straightforward investment – particularly when it comes to people and resourcing.
Why? Keep in mind that we're facing a significant shortfall of cyber security and tech skills across the economy at the moment, so it can be a battle to get the right people into your SOC – and keep them there. At a bare minimum, you'll need eight cyber security professionals to keep your centre running 24/7/365. Once you get them in the front door, you need to ensure their skills and knowledge are kept up to date, then pray they never get a better employment offer.
For many companies, it makes sense to partner with someone who can run your SOC as a managed service. The right partner will act as an extension of your own team and will rely on your collaboration and input to understand the risks and nuances of your environment. It also helps that you'll eliminate those staffing, skill and retention headaches.
Overall, the right SOC partner will be better for both the balance sheet and your peace of mind. You can be confident your environment is monitored and secured, right around the clock, every day of the year.
Our SOCs will knock your (cyber security) socks off.
Macquarie Cloud Services is at the frontline of Australian cyber security response. Our managed security services are provided by some of the most skilled cyber security professionals in the country, from one of the most technologically advanced SOCs in the world. This includes more than 200 staff cleared by the Australian Federal Government to manage classified government data, which we've done for more than a decade.
We'd love to discuss working together to prevent cyber security breaches against your organisation. Contact us on 1800 004 943 or email enquiries@macquariecloudservices.com to find out more.