Supporting the Future of IT
Education has the unique opportunity to drive the future of innovation. We are committed to enable innovation by creating an ecosystem in the education space for universities, research institutions, schools and many software providers all within our AARNet connected data centres.
Our involvement with CAUDIT lets us support your industry and create solutions tailored for you. We also sponsor key technology events and provide cyber security scholarships to help give back to this valuable industry.
Talk to an education sector expert today.
We will get back to you soon.
Thank you for contacting us.
Cloud for Education.
These leading institutions already trust us.
Outsource responsibility, not accountability.
We understand that information security, privacy and compliance are important concerns for educational institutions.
We also get that many on-premise data centres are stretched to the limit and IT staff have both legacy and new technology to manage.
Consolidating infrastructure to save costs can also be a challenge, particularly as year-on-year project funding is not always guaranteed.
Macquarie Cloud Services can help, by making infrastructure and cloud resources available in any combination to suit your needs.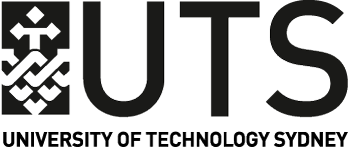 Owning the 'T' in UTS.
See how Macquarie Cloud Services is part of the UTS family.
Access the UTS Success Story.
The connected Data Centre.
Multiple data centre locations
Sydney CBD, Macquarie Park, Canberra, our three data centres are well suited for Disaster Recovery solutions.
Cross connects
We are connected to AARNet and every other carrier provider enabling us to offer comprehensive and flexible cloud solutions.
Unique solutions…
Access all our resources as a simple extension of your own network with our powerful Data Centre Extension solution.
That won't break your budget
All our services are price competitive with public clouds, yet have the flexibility to meet the needs of legacy and cloud-forward applications.
Access our Education experts.
Corinne can provide you with industry guidance and insights.