What is a managed service provider?
A managed service provider is a third-party organisation that can manage your IT environment, or aspects of your IT infrastructure, on your behalf. By outsourcing your IT infrastructure to a managed service provider like Macquarie Cloud Services, you can free up your internal IT team to focus on other valuable tasks. Your provider should also be able to offer support for all aspects of your IT infrastructure including hardware maintenance and upgrades, software updates, data backup/restoration services and network security.
By constantly monitoring your systems and ensuring they're running smoothly, your managed service provider should also deliver essential efficiencies and cost savings – keeping your IT secure, reliable and operational around the clock.
MSP Blog Series.
This blog series stems from Nigel's own experience in running his own IT company. Having been in the technology industry for over 20 years, join the discussion today.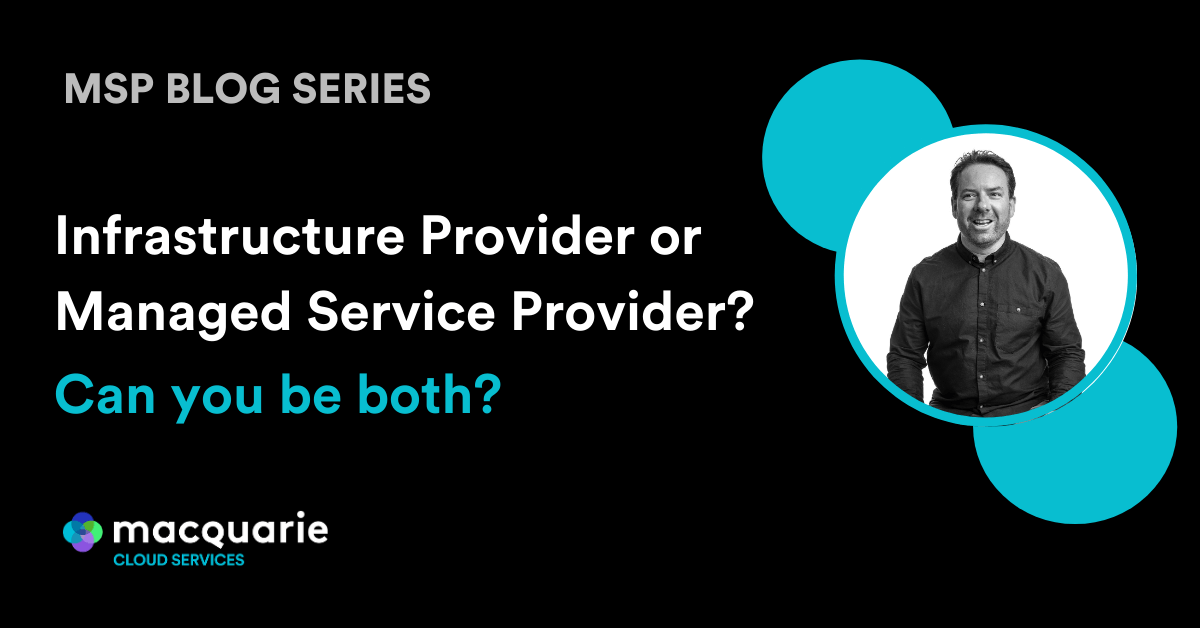 Drop us a note to learn more.
Get in touch.
Enquiry Sent.
Thank you for contacting us. Our specialist will get in touch with you soon.