Mandatory Breach Reporting
So are you up to speed?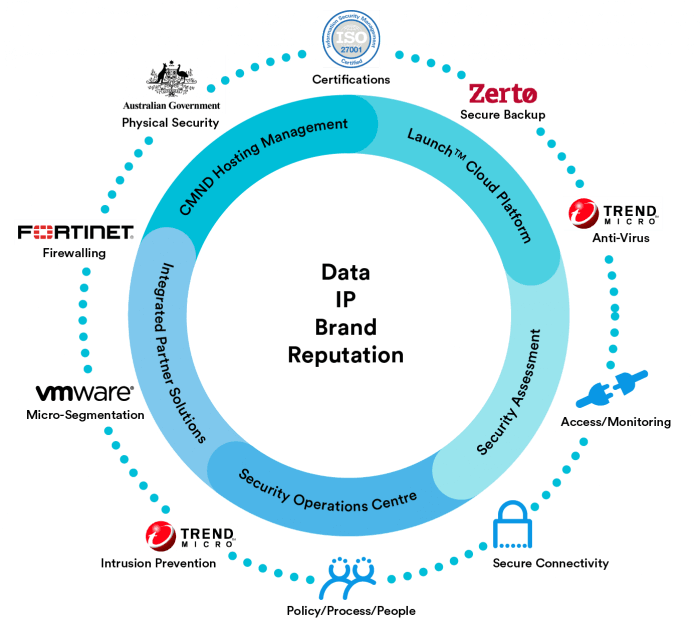 Mandatory Breach Reporting legislation is now live.
Last year, a third of Australian organisations had a data breach of some description. And with new mandatory breach reporting legislation now live, the stakes have never been higher. Security is no longer an "IT issue". It's a board issue. A brand issue. A legal issue. Today, just part of a solution is no solution at all. But by partnering to implement 10 key security steps, securing the cloud is in reach. And we're here to help.
Too often, providers talk about a generic 'journey to the cloud' without understanding your existing solutions. We're different. Choosing the right provider means you can continue to apply existing investment and talent today, even as you protect yourself for tomorrow. Confidence in your compliance with new mandatory breach reporting legislation is only a phone call away. Let's talk.
Standing still means falling behind.
Your cloud provider should be helping you.
It's time to challenge your providers to do more. Because securing the cloud with the right Colocation, Hybrid Cloud and Private Cloud solutions can also free time, money and talent for what comes next. Not all security is created equal. And comparing complex Cloud Solutions is challenging.
Certifications are your guide.
We are the leader in Government Cloud Services, end-to-end owner of our own Australian Data Centres, holder of global security certifications like ISO27001 or PCI DSS. So we're uniquely placed to show how we can protect your data, help you with your own certifications and unlock new possibilities.
Keeping it simple.
By working with the partners and technologies you already know and trust, we deliver a defence-in-depth solution that means you're free to focus on what comes next, knowing you have Australia's most recommended provider on your team.
Talk to our team today about your obligation-free 10 step security assessment.
Enquiry Sent.
Thank you for contacting us. Our specialist will get in touch with you shortly.