Sydney Data Centre - Intellicentre 1
World-Class. High Availability.
Globally Certified.
Introducing Sydney's most central enterprise-scale data centre, which we call Intellicentre 1 (IC1). It is home to our Hosting Management Centre (HMC), which works with our local CMND engineers, to deliver Australia's most-recommended cloud services. It's an easy 5 minute walk from Central Station and you'll even have time to pick up a coffee on the way.
Need a Sydney data centre? Get in touch.
Want to know more about Intellicentre 1 in Sydney?
Thank you for contacting us.
Thank you for contacting us.
Defence in Depth security. Because Perimeter Security is no Longer Enough.
Your data centre selection is at the heart of your 10 step security checklist. We back you 24/7 with over 200+ engineers security cleared to government standards and are the leader in Government Cloud Services. Macquarie Cloud Services are also certified for protected data and sit on the Australian Cyber Security Council (ACSC). Talk to our team about your vulnerability assessment today, because just part of a solution is no solution at all.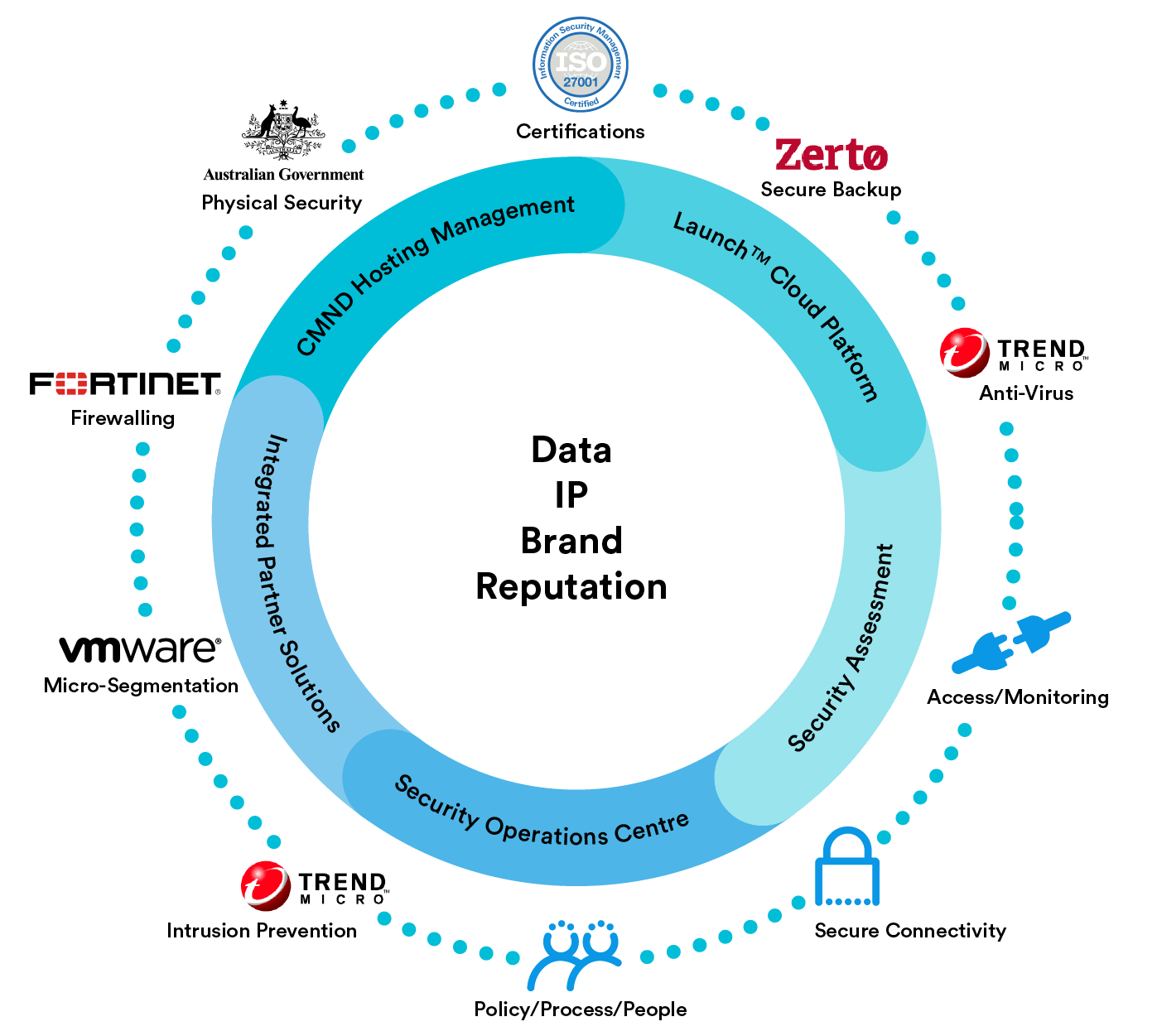 Design. It's About Technology. And People.
When issues arise, they're often technical and urgent. So your secure access and our 24/7 onsite engineering can make all the difference. It's just another reason we're Australia's most-recommended provider.
Book a tour of Intellicentre 1.
Get in touch and we'll organise it for you.
Thank you for contacting us.
We will be in touch very soon.