We are service experts. Don't just take our word for it...
"The quality of service has been fantastic. We've been with them for seven years, and I suspect we'll be with them for another seven years."
Dedicated Team. Certified Process.
Each customer in our data centres is assigned to what we call a CMND Team. These are named resources in various roles that you can call on for help.
And you can feel safe knowing that we are certified ISO27001 so that all of our processes are documented, followed, monitored and reviewed. And every year, the ISO certifier confirms this. That's why we are number one for Net Promoter Score (NPS) in our industry.
Meet your dedicated Team of Specialists.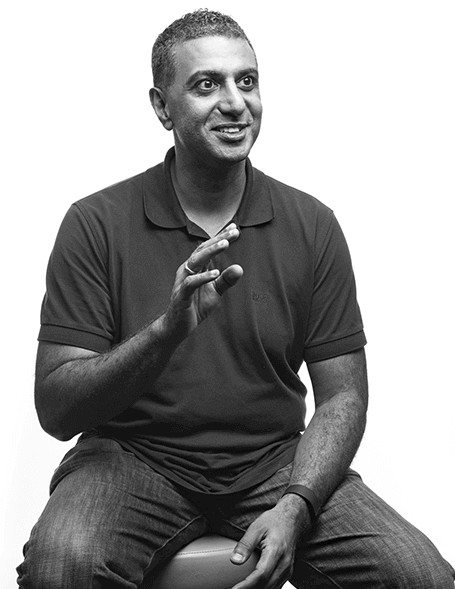 Hosting Management Centre.
Hosting Management Centre.  Need something done, you can call us any time and we are happy to assist.  We've access to all of our systems and tools allowing visibility into the data centre environment. We will be able to provide the hands and feet onsite when you need it if you can't be here in person.
Tony. Specialist, Hosting Management Centre (HMC)
CMND Team.
The CMND Team, as your extended IT team, are dedicated to your long term technology strategy and the health of your equipment and solutions. The team is made up of engineers, consultants and account managers that get to know you and your environment intimately, and can help guide you with your immediate IT decisions.
Shaun. Specialist in the CMND Team
Principal Consultant.
Being your IT consultant, we get to be your trusted adviser over time. We can plan your IT strategy together and even share learning's from what our other customers' experience and what the industry is doing. We specialise in turning complex IT problems into solvable chunks for you.
Andrew.  Specialist. Consultancy Team
Our Net Promoter Score (NPS) is one of the best in the World.
NPS answers the question of 'how will I be treated for the term of the contract'. This is more than just some carefully selected customer referrals - it's a systematic method to measure the health of the business. We live and breathe excellent service, and have been awarded
Best Customer Experience at the World Communications Awards in 2020.

Click to see how our Personal Accountable Service works.
Our customers love us. And to us, that's personal.
Blair is one of the team. Ready to be accountable. Contact him now.
Enquiry Sent.
Thank you for contacting us. Our specialists will get in touch with you shortly.